About Morley Chiropractic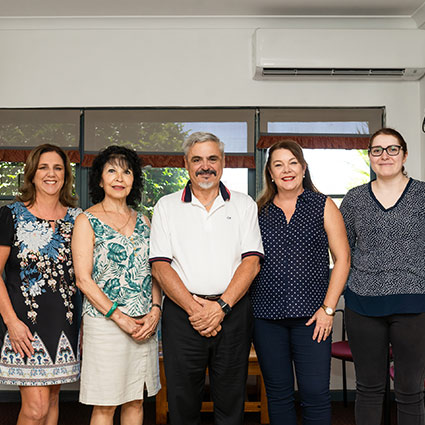 We have a simple mission at Morley Chiropractic: to enable our clients to live healthier and happier lives by providing them with caring, individualised treatments and the education they need to improve their quality of life and achieve their health goals.
We want every person who visits us to leave feeling like we are the best chiropractic practice in the area.
Our History
Our chiropractor, Dr Silvio Fico, worked as a science educator before pursuing his passion for chiropractic care. That previous career helps him in educating our clients about their health and how they can make healthier choices and live up to their optimal potential. After completing his chiropractic education, he opened our practice in 2010.
Our practice has been built on word-of-mouth referrals and outstanding online reviews, which let prospective clients know that we're honest, trustworthy and efficient in our approach to care.
MEET DR SILVIO FICO

Our Patient-Focused Care
Dr Fico is an excellent listener, and that's the first step in helping clients get the results they're looking for. He takes the time to understand what's been going on with your health—including previous accidents or injuries that may be contributing—as well as what your goals and expectations for care are. We meet you where you are—after all, it's your life! If you simply want pain relief, we can help. If your goal is to optimise your overall health and function, we can help with that as well.
Our initial consultation and examination is very thorough, allowing Dr Fico to accurately diagnose the underlying components that are contributing to your pain and dysfunction. We're confident and competent, with years of clinical experience to help clients get results, even when many other approaches have failed.
Schedule Care Today
Our new patient fee is $80 and includes your entire first visit. We're open late and on Saturdays. Contact us today or use our convenient online booking feature to schedule your first appointment.

About Morley Chiropractic | 08 9275 8855