Meet Dr Silvio Fico (Chiropractor)
Pursuing His Passion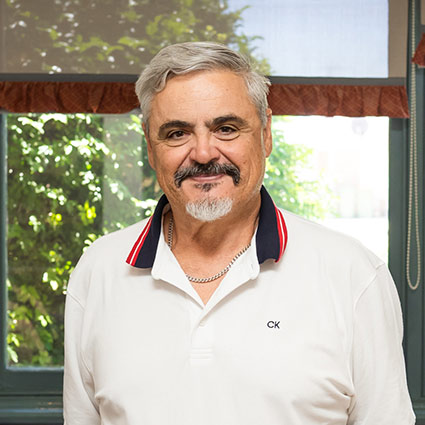 Chiropractor Dr Silvio Fico (B.Ed, B.Sc.(Chiro), B. Chiro) was always passionate about health, wellbeing and helping people. He initially satisfied this passion in a career as a science educator. As time went on, however, he realised he wanted to take that focus to another level by helping people create health in a personalised, hands-on way.
He obtained his chiropractic education, graduating in 2010 and opening Morley Chiropractic the same year. We have been in the same location ever since.
Dr Fico keeps current on the latest advances in chiropractic and other natural healthcare approaches. He is certified in the Graston Technique and offers dry needling, kinesiology taping and customised exercise and rehab therapy.
EXPLORE OUR SERVICES

Guiding People on Their Health Journey
Over his years in practice, Dr Fico has helped countless people achieve their health goals through our results-driven care and education. He truly cares about people and wants to help them succeed by offering the tools and knowledge they need to make healthier choices and prioritise their own wellness.
We have patients who started coming to us when we first opened our doors—they continue to come to us because they have been able to achieve the results they were looking for with our approach to care.
It's very rewarding for Dr Fico and our entire team to make a meaningful difference in our patients' lives. We love to offer hope, help and life-changing results, whether that's helping people get off medications, reducing or eliminating their pain, or keeping them mobile and able to work and do the things they've always loved doing.
In His Spare Time
When he's not helping our patients keep active, Dr Fico stays active himself. He enjoys playing golf, and you can often find him sailing on the river. He also enjoys chatting with our patients about his hobbies!

Dr Silvio Fico | 08 9275 8855